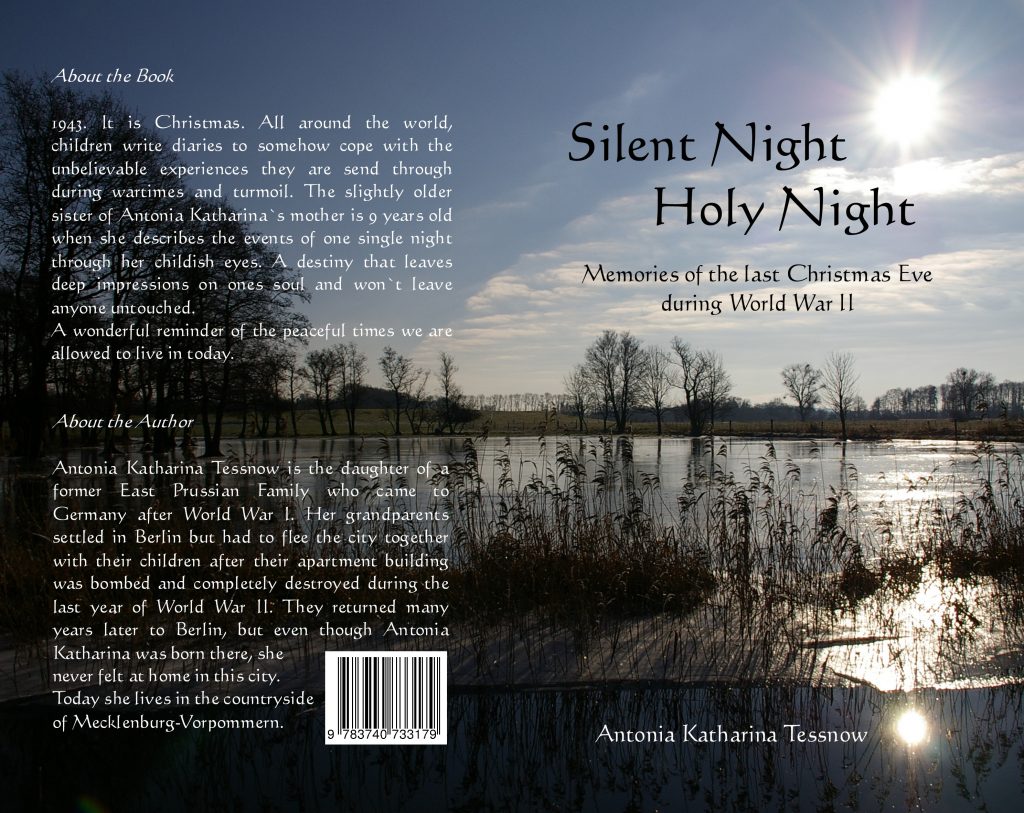 About the book
1943. It is Christmas. All around the world, children write diaries to somehow cope with the unbelievable experiences they are send through during wartimes and turmoil. The slightly older sister of Antonia Katharina`s mother is 9 years old when she describes the events of one single night through her childish eyes. A destiny that leaves deep impressions on ones soul and won`t leave anyone untouched.
A wonderful reminder of the peaceful times we are allowed to live in today.
About the Author
Antonia Katharina Tessnow is the daughter of a former East Prussian Family who came to Germany after World War I. Her grandparents settled in Berlin but had to flee the city together with their children after their apartment building was bombed and completely destroyed during the last year of World War II. They returned many years later to Berlin, but even though Antonia Katharina was born there, she never felt at home in this city. Today she lives in the countryside of Mecklenburg-Vorpommern.