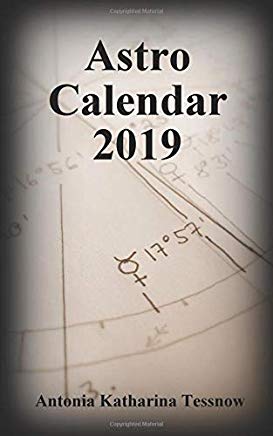 The Astro-Calendar is supposed to serve as a way-wiser throughout the year. It doesn`t only provide the information needed by an astrologer, but also appeals to everyone who feels a deep connection to nature, to the tides and to the orbiting planets around us. This is why this calendar serves Hobby-Astrologers as well as professionals, whose work depends on the exact sidereal time given by the ephemerides.
In the beginning there is a blank horoscope for you to write your personal chart or any chart you wish. Further the progressions of the planets are graphically represented, also in charts, and this way visually accessible.
Before each month the ephemerides for that particular time are listed, so that you always have the entire planetary positions during the entire course of the year right with you.
The transitions of the sun and the moon from one sign to the next are also listed right on the corresponding days.
May this calendar help all those who want to have the planetary influences, which we are all subjected to, always in sight. Your feelings of connectedness with the universe will deepen over time and you will develop the most accurate sensitivity and gain a great understanding for the different planetary positions and their energetic influences on us and the entire world.